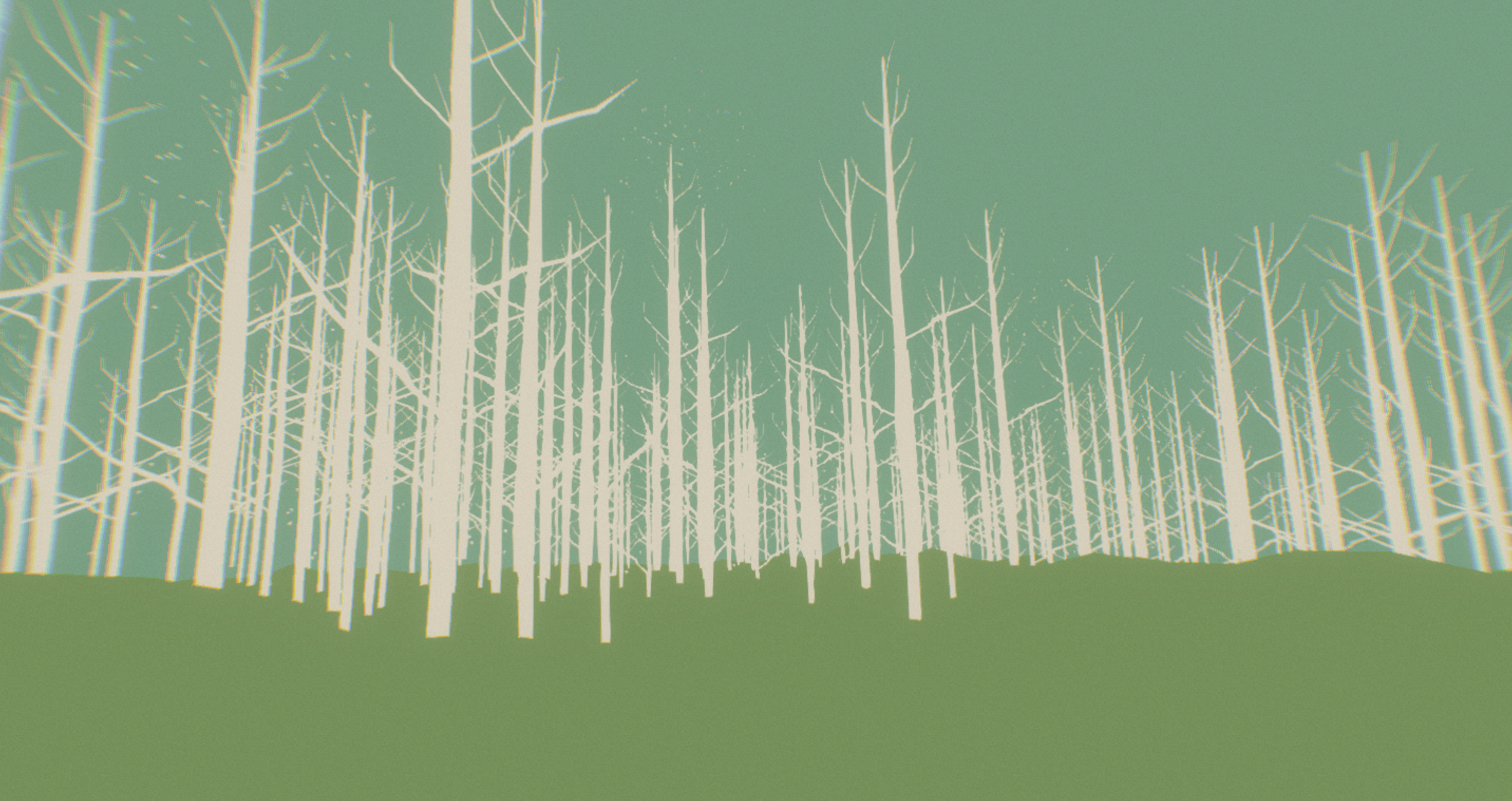 Thicket
A Thicket,
(a standing simulator)
by Paws Menu
featuring the musical compositions;
"Corsican Linen" and "Moroccan Heraldry"
composed by Paws Menu
Welcome to Barnaby Hill, home of the swarming pixies. The lush green hills cascade through the county of Tarshka, where wild mushroom grow in brilliant colours and always in circular patterns. The White Forest begins at Barnaby Thicket, where the nearby Old Ruin of Julocita, seeping earthworms from the caverns below it's cornerstone, attracts swarms of the small pigmy birds known as 'pixie robins.' A tall, knotted Ulysses Oak rests on the Hill of Ylira, overlooking the thicket and the old ruin, and is known locally as 'Guardian to The Rest of Basrard.' The Ulysses Oak is said to animate once every forty-thousand years and whisper the location of the entrance to the old undercity below the thicket, and is tended to by the residence at the nearby Commune of The Humming Oak. The commune protect the bark from the burrowing beetles that feed the grey parrots from the coast.
"Before I broke my hip in that jump rope accident when you were a boy, you remember? You tried to beat your old mapa, we used to hop that there white picket fence, chasing the butterflies with out hand made nets. We couldn't afford the real nets y'see. Once we got to the mushroom patch near the old ruin we'd always lose sight of the flighty lol' flying worms and lunch on those bright, bright fungi."
a reminiscence from Ol' Farmer Tutilli,
as they passed by the thicket on their way into town.
--------
inspired by Myst, Bloom, Lichen and Almond Butter

Download
Click download now to get access to the following files: